Hotel Boutique Orly - Santiago
-33.42289908

,

-70.61300485
121US$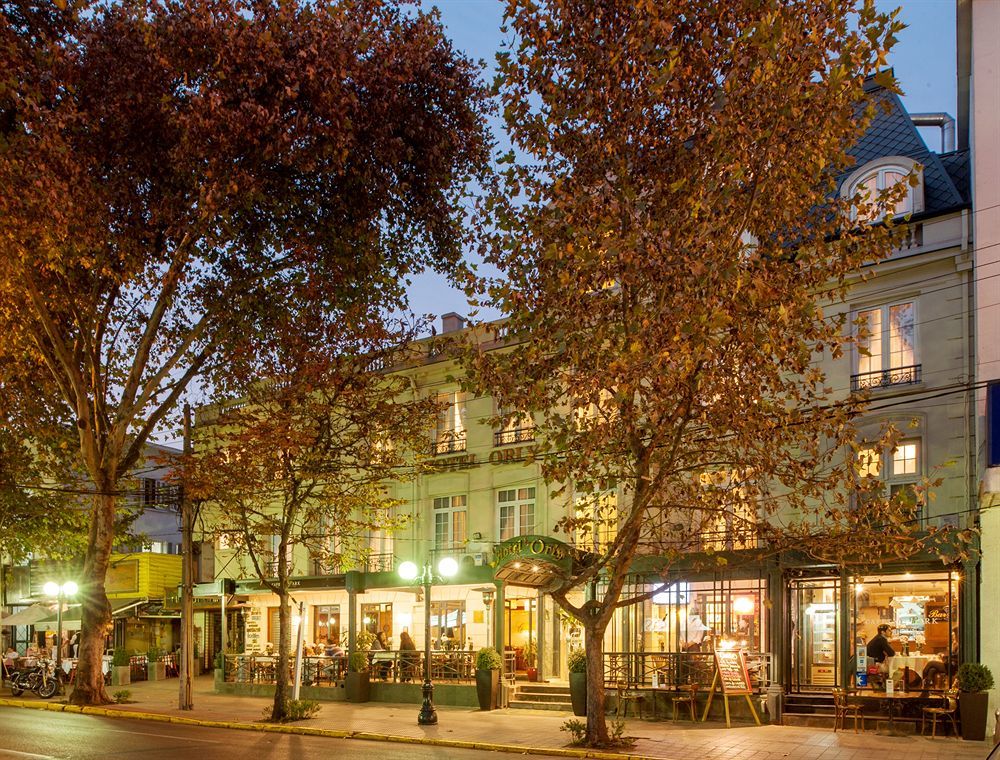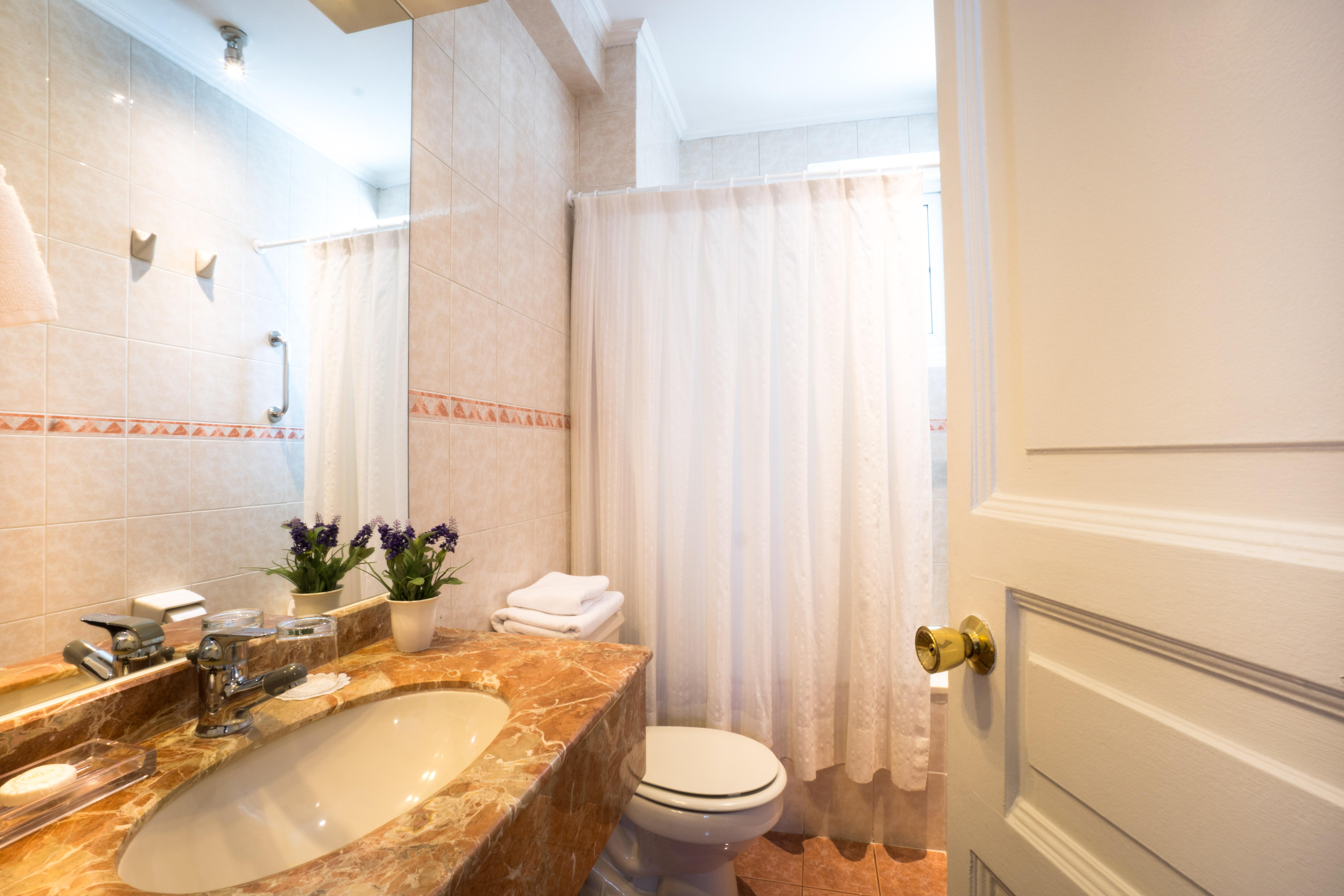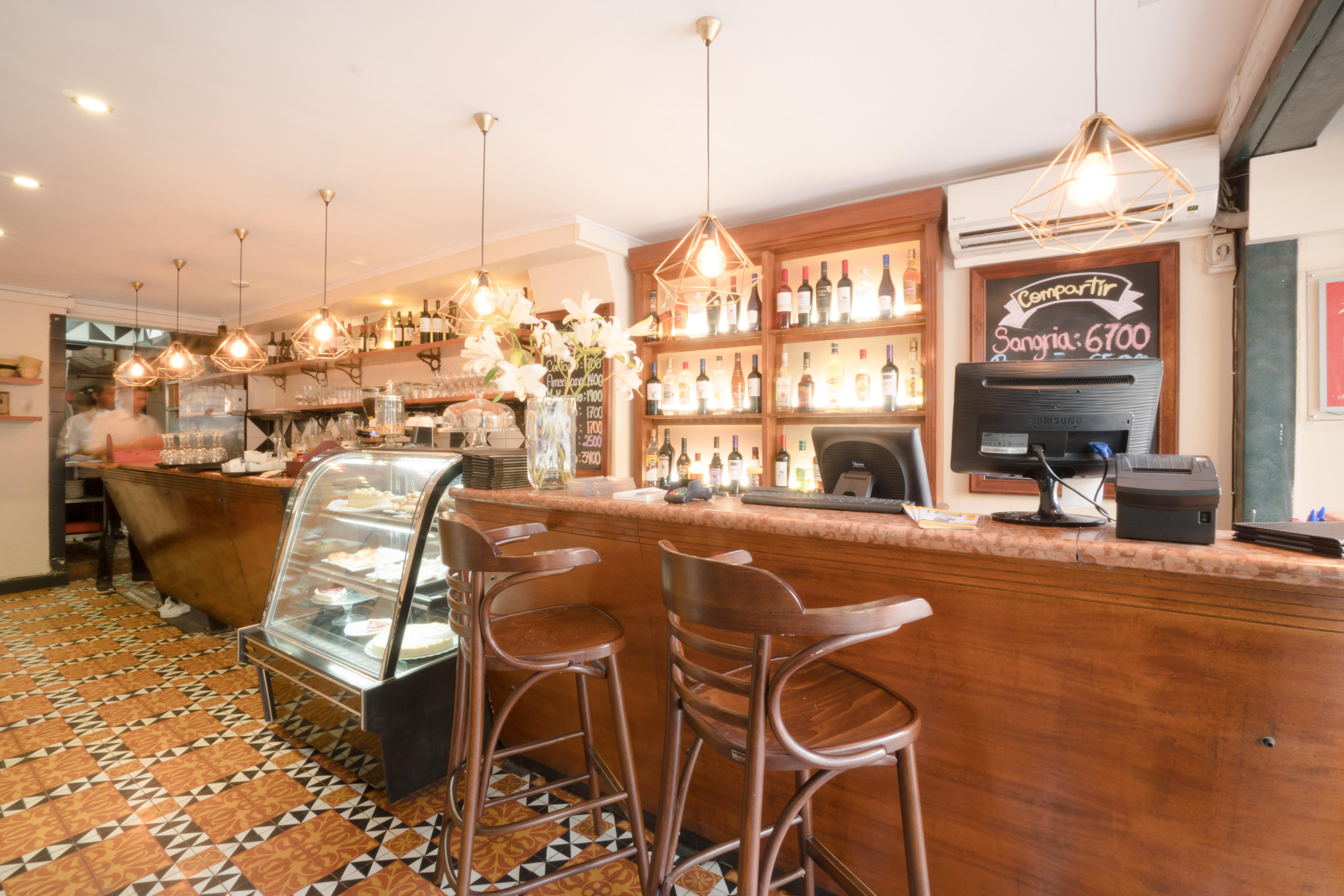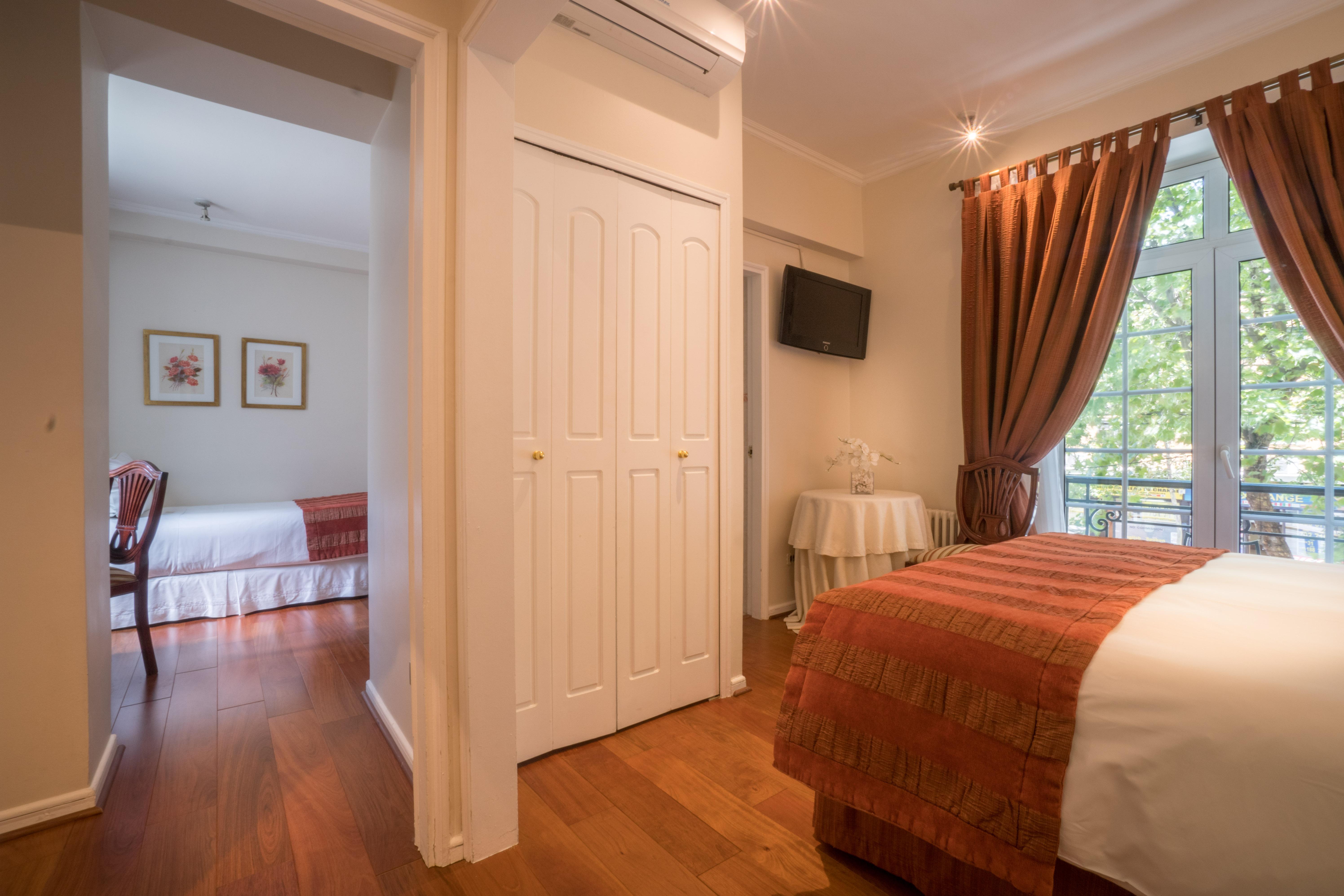 Highlights
Hotel Awards
According to guest reviews, the hotel has been rated as 
Use Badge
Address
Av. Pedro De Valdivia 027
,
Santiago
,
Chile
,
00000
, Santiago Metropolitan
Overview
Dotted with restaurants, eateries and cafés, a 12-minute walk from the 64 - story tall Gran Torre Santiago Skyscraper, the stylish Hotel Boutique Orly Santiago includes 28 rooms. Boasting comfortable rooms along with a Chilean restaurant, this 3-star boutique hotel is set within easy access to a metro station.
Location
Orrego Luco Street is located 800 feet away from the smoke free hotel, and such natural sites as the huge park "Parque Metropolitano de Santiago" is 1.6 miles away. The friendly Bicentenario Urban Park is 1.8 miles away from The Boutique Orly, while Arturo Merino Benitez airport is 16 miles from it. The air Sculpture Park Museum lies approximately a 7-minute walk away, and a supermarket, a mall and stores area next to this accommodation. Hotel Boutique Orly is also 10 minutes by car from Casa Museo La Chascona.
Rooms
Some units at the hotel are fitted with a rollaway bed and climate control, and such self-catering options as a mini-bar. The en suite bathrooms have a bath, a separate toilet and showers, together with comforts such as a shower cap and towels.
Eat & Drink
You may enjoy the hotel's continental breakfast in the restaurant. This Santiago property features a restaurant offering a range of local local dishes. Krossbar Orrego Luco offers Chilean dishes and lies 800 feet away.
Leisure & Business
Boutique Orly hotel also provides a business center for those arriving on business.
Internet
Wireless internet is available in the entire hotel for free.
Guest Parking
Private parking is possible on site for free.
The hotel staff speaks English, Spanish, Portuguese.
Number of floors:   5.  Number of rooms:   28.
Facilities
General
Wi-Fi
Parking
24-hour services
Food/ Drinks
Shuttle
Laundry
TV
Services
Airport shuttle
Room service
Laundry
Dry cleaning
Dining
Continental breakfast
Restaurant
Free breakfast
Buffet breakfast
Children
Babysitting/Child services
Room features
Wi-Fi in rooms
In-room air conditioning
In-room safe
Mini-bar
Bathroom
Hair dryer
Free toiletries
Media
Flat-screen TV
AM/FM alarm clock
Good to know
Check-in
from 15:00-23:59
FREE
Check-out
until 12 pm
FREE
Children & extra beds
There are no extra beds provided in a room. 
There are no cribs provided in a room. 
Pets
Pets are not allowed.
Rooms and availability

Bed options:

Room size:

155 sq. feet

Max:

1 person
City view

Shower

Heating

Bathtub

Air conditioning

Bed options:

Room size:

175 sq. feet

Max:

2 persons
Shower

Heating

Bathtub

Air conditioning

Bed options:

Room size:

175 sq. feet

Max:

2 persons
City view

Shower

Heating

Bathtub

Air conditioning
Location
Av. Pedro De Valdivia 027
,
Santiago
,
Chile
,
00000
, Santiago Metropolitan
City landmarks
Nearby
Restaurants
Avenida Andres Bello 2457
Gran Torre Santiago
3200 ft
Fernando Maquez de la Plata 0192
Casa Museo La Chascona
1.8 mi
Square
Plaza a la Aviacion
4900 ft
Church
Iglesia Catolica Apostolica Ortodoxa de la Santisima Virgen Maria
2200 ft
Pio Nono 450 Parque Metropolitano de Santiago
Cerro San Cristobal
1.6 mi
Ave Providencia 1619
Iglesia de la Divina Providencia
3400 ft
Theatre
Teatro Nescafe de Las Artes
3400 ft
Theatre
Teatro Municipal Las Condes
4200 ft
Church
Military Cathedral of Our Lady of Mount Carmel
3200 ft
Church
Parroquia San Ramon
3200 ft
Vitacura 180 Costanera Center
Grand Santiago Tower
3700 ft
699 Pedro de Valdivia Nte
Cerro San Cristobal by Pedro De Valdivia
3100 ft
Av. Providencia 1001 Fraternidad Misionera Verbum Dei. Casa de apostolado misionero
Iglesia Nuestra Sra. del Carmen
3400 ft
Santa Maria
Parque De Las Esculturas
2400 ft
Pio Nono 289 Parque Metropolitano de Santiago
Chilean National Zoo
1.7 mi
San Cristobal Hill
2.1 mi
Cerro San Cristobal
Sanctuary on San Cristobal Hill
2.1 mi
Museum
Sculpture Park Museum
1700 ft
Mall
Drugstore Boulevard
900 ft
Shopping Area
Galeria Zona Franca
1900 ft
Getting around
Airports
Arturo Merino Benitez

(SCL)
13.2 mi
Aerodromo Rodelillo (VAP)
71.9 mi
Metro stations
Pedro de Valdivia metro
1000 ft
You can book a shuttle, once your reservation is complete.
Reviews
Ann Campbell

Very helpful staff. Good breakfast and nice dining area with free tea all day.

missing

Helpful staff, good breakfasts and location. Proximity to Liguria is nice too. The room was nice, cozy and clean.

The sink leaked a bit, the pillows needed to be switched because they were far too tall and firm, plus the deodorizer in the room was really overpowering and needed to be disabled.

missing

friendly, courteous staff; lovely mansion turned hotel

missing

Small hotel but well kept and tidy. Wifi available in the hotel and in the attached bistro-restaurant and bar. The Bar has a nice terrace, by the road but a little elevated, with a few table also outside in the terrace. Breakfast is good, with a good variety buffet. The breakfast area is in a internal conservatory, plus another living area. There is also a little internal open space with tables.

Sometimes some noise from the road traffic, but honestly not a major issue.

missing

location.

staff were very poor, restaurant was incredibly slow but food was OK.

missing

Cozy hotel with lovely European ambiance....excellent restaurants nearby..our favourite was tiny one next door called Del .Cocina...staff were very good...breakfast was wonderful Loved that they left coffee, teas and juices plus snacks out all day for guests

Price a bit high as stayed in another hotel in Area the week before and it was had the price also 3 stars.

missing

excellent and accommodating staff. really went out of their way to help us with our specific needs.

rooms were a bit dated and musty-smelling.

missing

It is a fabulous small hotel well located in Providencia

missing

Hotel Orly is in a residential/business area of the city, very close to the Metro, so easy to reach all parts of the city. Staff are very accommodating & friendly, breakfast provided was good, three comfortable sitting rooms provide a quiet oasis with a make your own tea/coffee nook available 24 hrs. We had Room #37 which had a small sitting area with tv, bedroom with tv & full bathroom. The rooms appear to be all individually done and very welcoming and not at all like a chain hotel. Wonderful hotel, with a lot of good restaurants nearby. We hope to go back.

Hotel Orly is on Av. Pedro De Valdivia, except for Sundays it is a very busy Avenue so there is a lot of street noise. While we kept the windows open frequently we did have to close them at night & use the air conditioning.

missing

excellent staff, very friendly atmosphere & I felt very welcome here on arrival to Santiago! There was a lovely breakfast & lobby area to sit, the room was comfortable and the hotel and surrounding area felt very safe. The reception staff also offered advice and booked excursions. Good nights sleep in a quiet clean room. The decor was a little faded but it was spotlessly clean and warm throughout and I would rank it among the best hotels I have stayed, I felt very comfortable and at ease here which is very important, particularly as a solo female traveller.

It was a bit expensive for a 3 star hotel but is obviously a popular place and Santiago in general seems to be very expensive.

missing

Very friendly, helpful and supportive receptionists and staff. Good qualty accommodation. Clean and comfortable. We prefer smaller hotels and the Orly has everything you can reasonably expect. We were very impressed!

Evereything was positive.

missing

Lovely European style pension in the upscale section of Santiago. Very clean, warm and attentive service. Great value compared to other places we stayed while in Chile. Beautiful lobby and common areas.

missing

Location, comfort and charm.

Needed additional power outlets for work-related functions for computer, phone charging, etc.

missing

The localtion of the hotel is at a street where you find many good restaurant. The Orly itself has a very nice charme of the Bell Epoque with a nice glas roof for the breakfast area. Yes, the hotel looks very charming in style

As a business traveller I cannot recommend the hotel, as the internet was sometimes not working or if, the signal was very weak. The noise protection is also not its best, so you will not need an alarm clock, as there is always someone early in the morning who takes a shower of flashes the toilet and you will hear it, for sure.

missing

The garage was outside of the hotel and we had to take the key everytime we want to park
FAQ
How far is Hotel Boutique Orly from the city center?
Hotel Boutique Orly is located in Providencia district in the heart of Santiago.
What landmarks can I find in vicinity of the Boutique Orly?
Staying in the Boutique Orly, you shouldn't miss Santiago's main landmarks such as the central Plaza de Armas (2.4 miles), the urban park "Plaza Peru" (1.2 miles) as well as the urban park "Parque Metropolitano de Santiago" accessible with a 10-minute drive.
Is there parking at the 3-star Hotel Boutique Orly Santiago?
Yes, the 3-star Hotel Boutique Orly Santiago features parking available on site.
Can I have breakfast at Hotel Boutique Orly?
Yes, guests of Hotel Boutique Orly can enjoy continental breakfast served daily in the restaurant.
What time is check-in and check-out at the Santiago hotel?
Guests of the Santiago hotel can check in from 3 PM to 11.59 PM and check out from 12 PM to 12 PM. Late check-out is also available upon request.
Which amenities are included in the rooms of the Santiago hotel?
Every room at the Santiago hotel includes a flat-screen TV with satellite channels and wireless internet as well as a private safe and smoke detectors for guests' security.
Is the staff at Hotel Boutique Orly Santiago multilingual?
Yes, the staff of Hotel Boutique Orly Santiago speaks Portuguese, Spanish and English.